Hello! My first Spotlight on a company will be on Ganong Brothers Limited, which is Canada's oldest family owned and operated chocolate company.
Image Source: Ganong Bros. Website
The company was established in 1873(only 6 years younger than Canada as a country!) by two brothers, James and Gilbert Ganong in St. Stephen, New Brunswick originally as a small retail and grocery business. Their focus soon changed to specializing solely in chocolates and manufacturing them.
Some of the company's earliest products were Chicken Bones which were pink cinnamon flavored hard candies with a chocolate center which they still produce today. I will review these in the future as I have actually never tried them before and I am interested to see how they taste.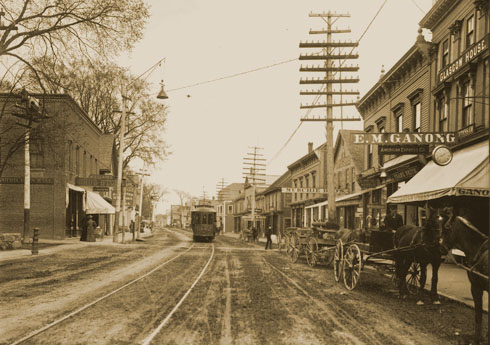 Image source: Ganong Bros. Website.
For most of the early 20th century they specialized in embossing individual chocolates and trying to develop and perfect one of their ideas.... a chocolate you could keep in your pocket which later became known as a chocolate bar. Their exciting new product called the Pal-o-Mine bar was introduced in 1920. At the time there were not many chocolate bars so these was revolutionary for chocolate production.
In Canada Ganong was the first company to feature chocolates in a heart shaped box for that special someone on Valentines Day, something you can't imagine Valentines day without!
Through the generations the company has always been run by Ganong family members and has still been manufactured still in St. Stepehen. I like the fact that they have always remembered their roots and stayed true to who they are as a company. You can't say that for all companies around today. Today the original factory now serves as 'The Chocolate Museum' with lots of interesting artifacts and memorabilia involving their company and the whole world of chocolate making. I can't wait to go to this idyllic town in New Brunswick one day in the future and see the Ganong factory as well as the museum.
Image source : Wikipedia GarretRock
I hope you enjoyed this brief Spotlight on one of Canada's oldest chocolate companies. For further information please go to Ganong's website where you can read even more about their rich history.
Ganong Bros. Limited Website History
Wikipedia on Ganong Bros. Limited
Thank you for reading my first Spotlight! I hope to feature more Canadian companies soon.
-The Sweet Bean